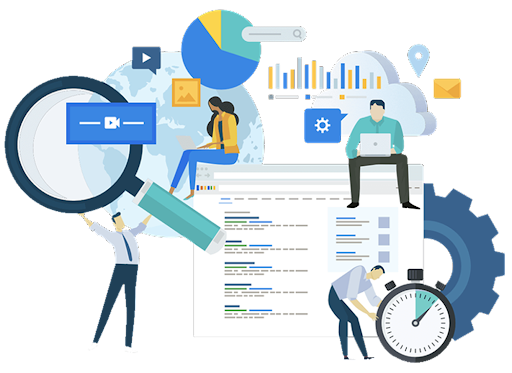 Pay Per Click (Google ads)
Cinzel is the leading PPC management company. We provide exceptional expertise in helping clients gain traction within their PPC campaigns. The talented team at Cinzel is dedicated to providing best-in-class performance and superior results for our clients. By focusing on unique marketing strategies, our experienced staff has consistently outperformed client goals and stand at the forefront of PPC marketing. At Cinzel we take a big data approach to PPC management. By using the right combination of funnels and human Psychology findings, Cinzel's team can help you to drive more ad clicks and conversions for their business. By leveraging our expertise in the following areas: account management, auditing, data analysis and remarketing, we go beyond normal account oversight to truly grow PPC campaigns.
In addition to ensuring our clients' success, we also make it a priority to provide suggestions on how they can maximize their ROI from their PPC campaign over time.